Join us on Facebook or scroll below to see your dogs at play!!
💥 2018 HALLOWEEN COSTUME WINNERS 💥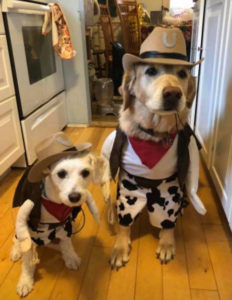 1st- Gus + Murphy, cowboys
2nd – Daisy, scuba diver
3rd – Stella, the pope
All other entries will receive a smaller prize
STOP IN to claim your prize!!
Thank you to everyone who participated!