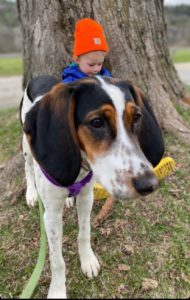 Welcome to Willow Farm Pet Services!
We are dedicated to your pets! Our goal is to make any Grooming or Boarding experience for your pet an enjoyable one!
Carolyn and Tom Tourville are the owners of Willow Farm, and they, along with their amazing staff, are happy to help with any of your grooming, boarding, and pet supply needs! Conveniently located in South Central Vermont, we are close to ski areas and vacation hideaways.
Our Boarding Kennel boasts spacious, immaculate indoor kennels for our guests and huge outdoor exercise areas. We can accommodate any size dog and provide loving attention and care to every guest. If your dog loves interacting and socializing with other dogs, she is welcome to join in our activities and play times. If he is more of a loner, or elderly, we can provide a more peaceful, quiet outdoor experience.  Willow Farm's Boarding Kennel is second to none!
Willow Farm's DAYCARE is THE place to be for new puppies and lonely stay-at-home dogs!
Does your dog have too much energy when you arrive home from work??  Bring him to daycare, where he'll romp and play all day and be as worn out as you are when you bring him home. Remember, a tired dog is a good dog!
At Willow Farm, we specialize in the natural, healthy raising of our pet family. At the kennel, we provide a healthy diet and treats. At the shop in North Springfield, we sell only the more natural, less processed foods and treats, including homemade and frozen raw diets. We also groom your dog with natural products! And we keep up with natural rearing news and info, and share it with our clients. Learn more about Pet Supplies.
Please visit our News Page for additional information.
Read what people are saying about Willow Farm on our Testimonials page.
If you have any questions or concerns that we might be able to help you with, please give us a call. We're happy to help!